[ad_1]
Business advisory and investment practice Debrett's Private Finance has strengthened its team with the appointment of Director Max Gimson and Principal Burhan Ahmed Zoarder.
Gimson has worked at prestigious institutions such as Bank of Scotland and Rathbones Group. He has also worked in industry as CFO and CEO of a large healthcare company.
More recently, he has undertaken entrepreneurial ventures and investments as well as a number of property developments.
Zoarder began his career with a 'Big Four' accounting firm providing tax advisory services to entrepreneurial and owner-managed businesses. He then moved into a corporate finance role and gained extensive experience in many successful deals including the sale of Julian Bowen to Storskogen and Piper's £33million investment in award-winning brand Omlet. of design-driven pet products.
James England, Managing Partner of Debrett's Private Finance, said: "It is a fantastic time for Debrett's Private Finance and I am delighted that Max and Burhan have joined us as we continue to grow and support our clients.
In addition to the nominations, Harvey Gill was promoted to director.
:::
Birmingham's Richborough Estates has appointed Anabel Christmas as Director of its fast-growing East region.
The Chartered Surveyor joined Redrow where she was responsible for lands for the East Midlands. She previously held positions at JLL and Peveril Homes.
James Bradshaw, Managing Director (East) of Richborough Estates, said: "We are delighted that Anabel has joined the business as she brings with her a tremendous amount of experience, skills and expertise, particularly from her experience as a chartered surveyor and his work in both strategic and immediate terrain for builders.
"Anabel will work with our existing clients and stakeholders to oversee and deliver a mature portfolio of sites and will also be responsible for adding quality land opportunities in the East region, one of our busiest and oldest within the company."
:::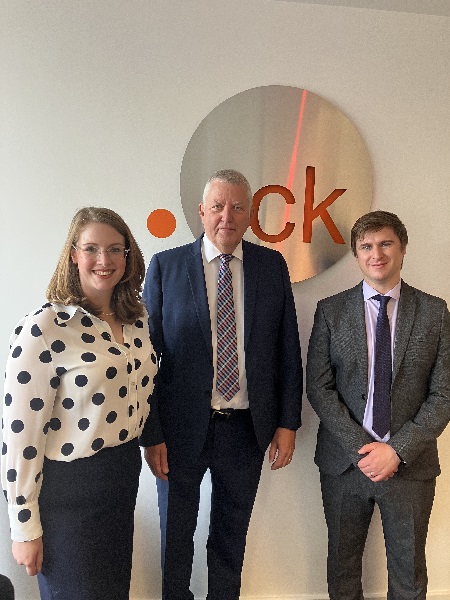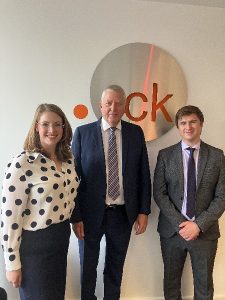 Black Country CK's accounting and business advisory firm has promoted two senior executives to associate status.
Alex Boulter and Mark Nicholls took on their new roles earlier this week.
Peter Davies, Managing Director of CK, said: "We are delighted to welcome Alex and Mark to their new roles within the business. Both have been integral to implementing our customer-centric vision and philosophy. Their commitment to CK positions them well to join the management team and continue to focus on providing the best possible service to our customers.
[ad_2]
Source link